Vita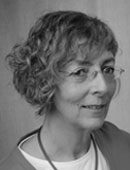 Endlich dem Herzen folgen!
Anke Priesemann
geboren in Hannover
wohnend in Hannover
keine Kinder
keine Katzen oder Hunde,
aber den besten Mann von allen
Abitur
Ausbildung zur Zahntechnikerin
langjährige Tätigkeit als technische Laborleitung
2006 erste Berührung mit der Glasperlenherstellung
sofortige Infizierung mit dem "Perlenvirus"
autodidaktisches Erlernen des "lampworking"
ergänzende Kurse in Hamburg und Frauenau
seit 1. Mai 2009 selbstständig

Finally following the calling of one's heart!
Anke Priesemann
born in Hanover (Germany)
residing in Hanover
no children
no cats or dogs,
but the best husband of all
University-entrance Diploma
education as a dental technician
longtime function as a technical supervisor in a dental laboratory
first experience with making glass beads in 2006
immediate infection with the "bead virus"
autodidactic learning of lampworking
additional training courses in Hamburg and Frauenau
self-employed since May 1st, 2009
Copyright 2010 ° Perlen & Pretiosen ° Letzte Änderung Oktober 2016 ° Last update October 2016